GreatLIFE KC: Staley Farm Golf Club from Let It Fly Media on Vimeo.

Beautiful and challenging, our championship style 18-hole course with a knowledgeable golf shop staff, rustic clubhouse offering both fine dining and a casual grill area, plus a fitness center all combine to make Staley Farms Golf Club an exciting and inviting place for you and your family.
---
To see what Brent and the Crew is working on out on the course see the Superintendent's Blog
---
Interactive Scorecard
To view the course,
Click to Open Scorecard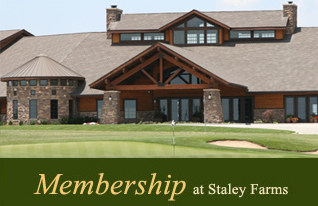 Our initiation fee has begun. Please contact our Membership Office for details
Call For a Member Tour Today
816-734-3839 Ext. 712

Fitness/Golf Memberships
Unlimited Fitness & Golf on Mondays

Individual Membership
$49.99/month
Family Membership
$59.99/month
---
Golf Memberships
Unlimited Green Fees, Fitness, Range
Individual Membership
$304/month
Family Membership
$369/month
---
"All-inclusive" Memberships
Green Fees, Carts, Bag Storage, & Locker Included

Full Individual Membership $404/month
Full Family Membership
$469/month
---
Senior Individual Membership
(ages 62 and over)
$294/month

Senior Family Membership
(ages 62 and over)
$404/month
​(Note: Senior Membership valid anytime Monday-Friday and After 12:00 pm Saturdays, Sundays and Holidays)

Elegant to elegantly casual clubhouse rooms, including a lovely exterior garden area, offer the perfect setting for your special occasion. Whether it is for a wedding reception, ceremony, shower, family golf outing, or nearly any celebration, we will be pleased to help you plan that extra-ordinary day. For more information, click
"Banquets & Events" or "Contact Us". We look forward to hearing from you.
---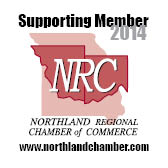 ---
CLICK HERE to View our Full Restaurant Menu
---
CLICK HERE for
Golf Instruction
---
---